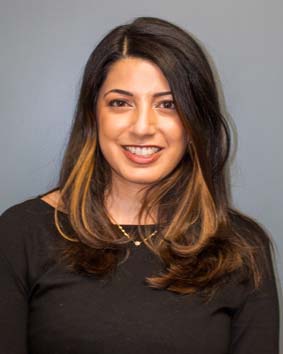 Dr. Doss grew up in Dallas, Texas and attended Southern Methodist University, Dallas, Texas where she received a Bachelor of Science degree in Biochemistry. She graduated with magna cum laude distinction and was given the American Chemical Society's "Student of the Year" award.
Dr. Doss went on to earn her medical degree (M.D.) from Texas Tech University Health Sciences Center School of Medicine, Lubbock, Texas.
After medical school, she did her internship and ophthalmology residency at the University of Texas at Houston. During her time as a resident, Dr. Doss served as the chief resident and was elected "Resident of the Year" by her faculty and co-residents.
Following residency, Dr. Doss trained at the University of Pittsburgh Medical Center where she completed a two-year fellowship program in vitreoretinal surgery.
Dr. Doss moved to New Orleans in 2018 and joined the faculty at LSU Health Sciences Center as an assistant professor in ophthalmology where she trains residents and fellows.
She joined Dr. Rachal and Dr. Elison at the Retina and Vitreous Specialists of New Orleans in 2021 and aims her efforts towards individualized patient care.
Dr. Doss' areas of expertise include age related macular degeneration, diabetic retinopathy, retinal vascular occlusive diseases, retinal tears and detachments, macular holes and puckers, and secondary intraocular lens implantation for dislocated lenses.